Employment Opportunities
Come experience the beauty and magic of Hawaii as a true paniolo (Hawaiian cowboy)!
As a working ranch, Gunstock has a wide variety of positions and opportunities for those who love the outdoors and animals.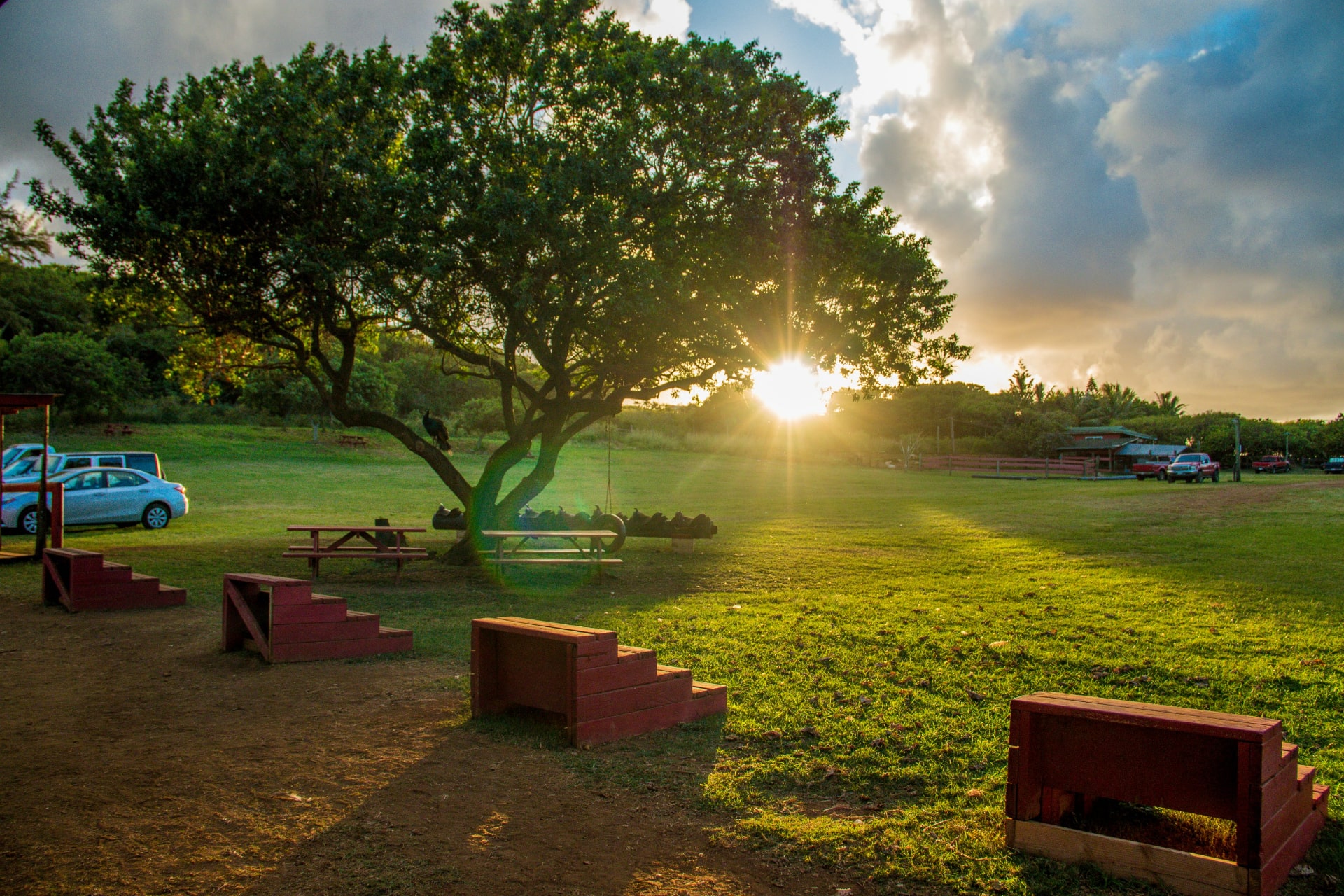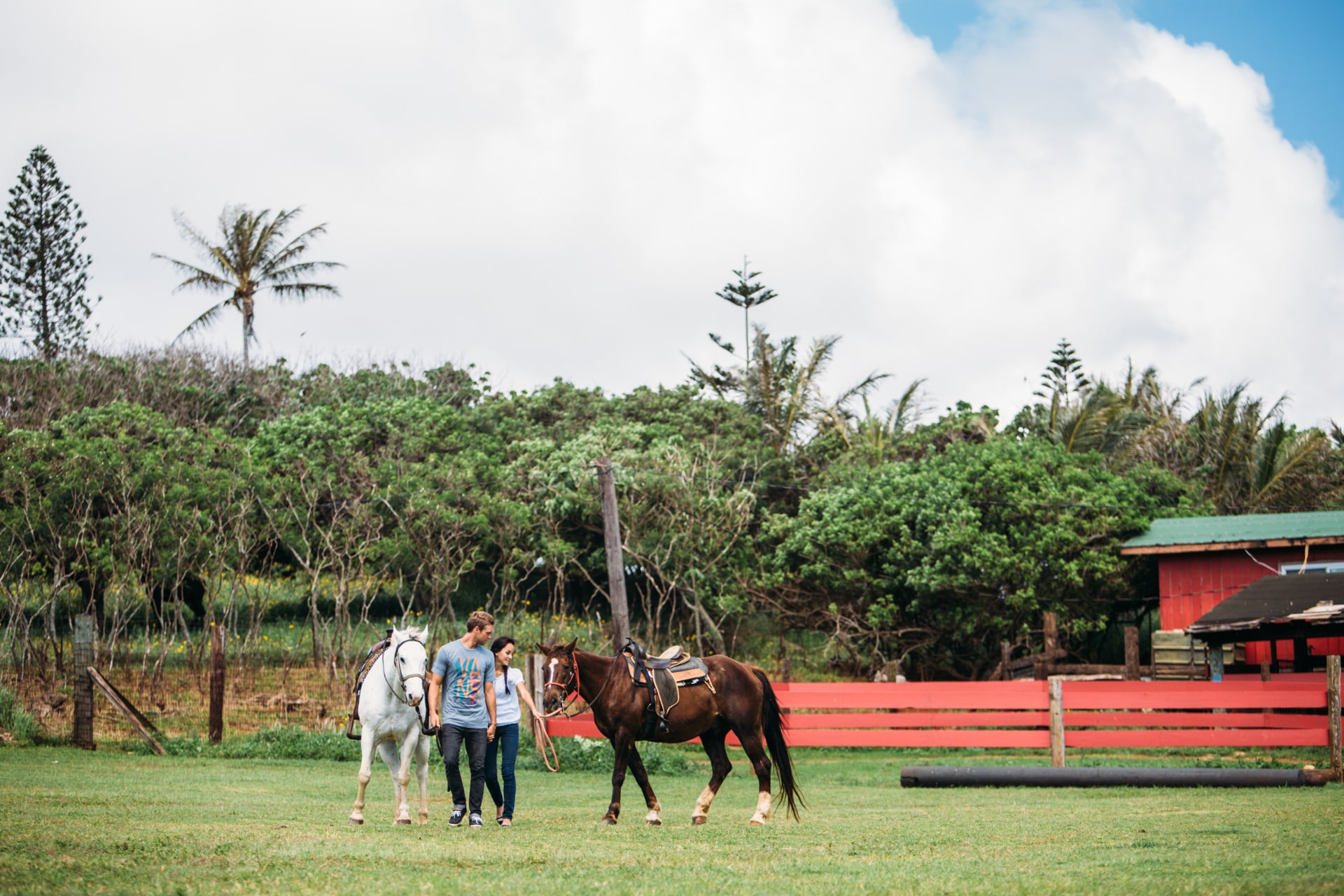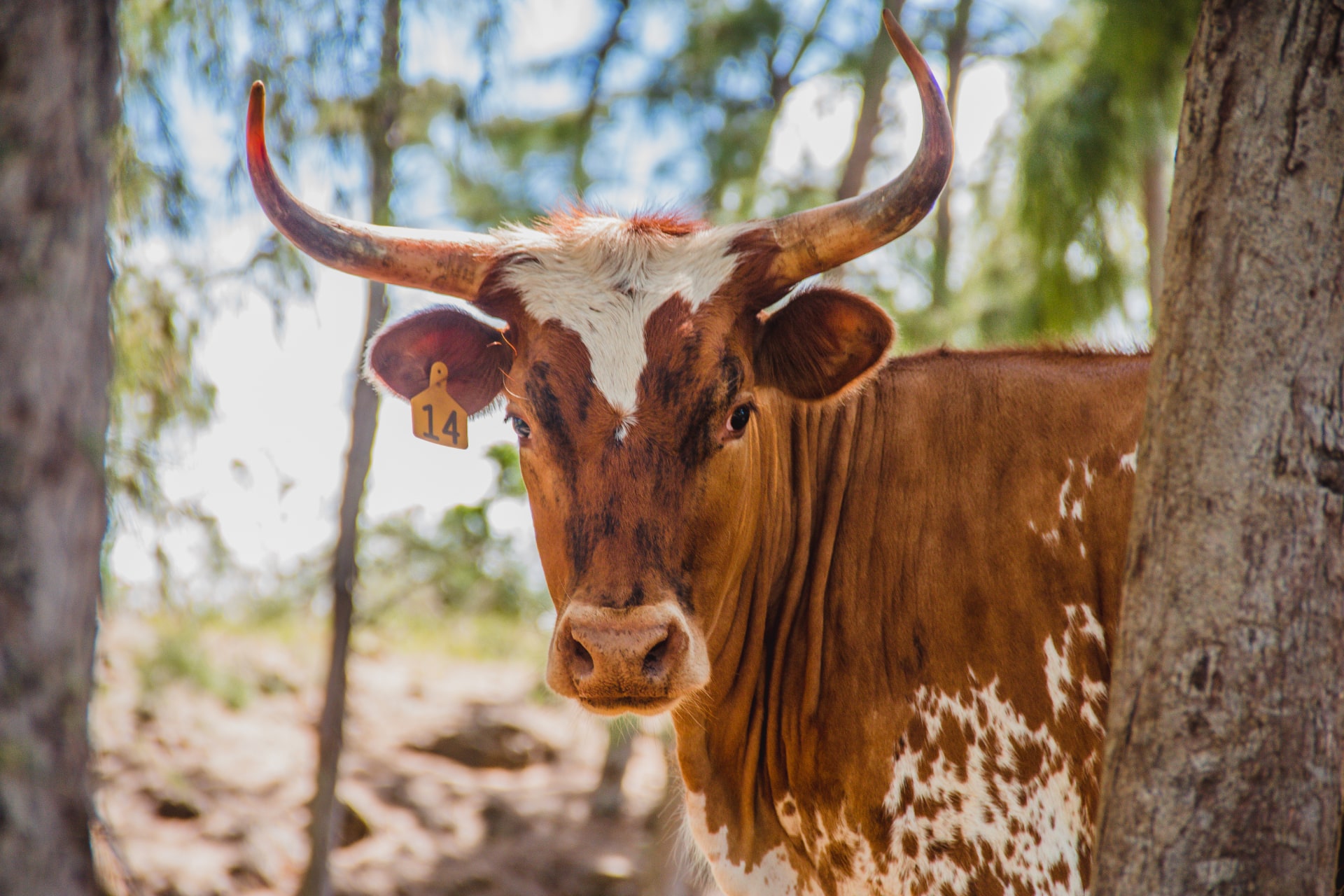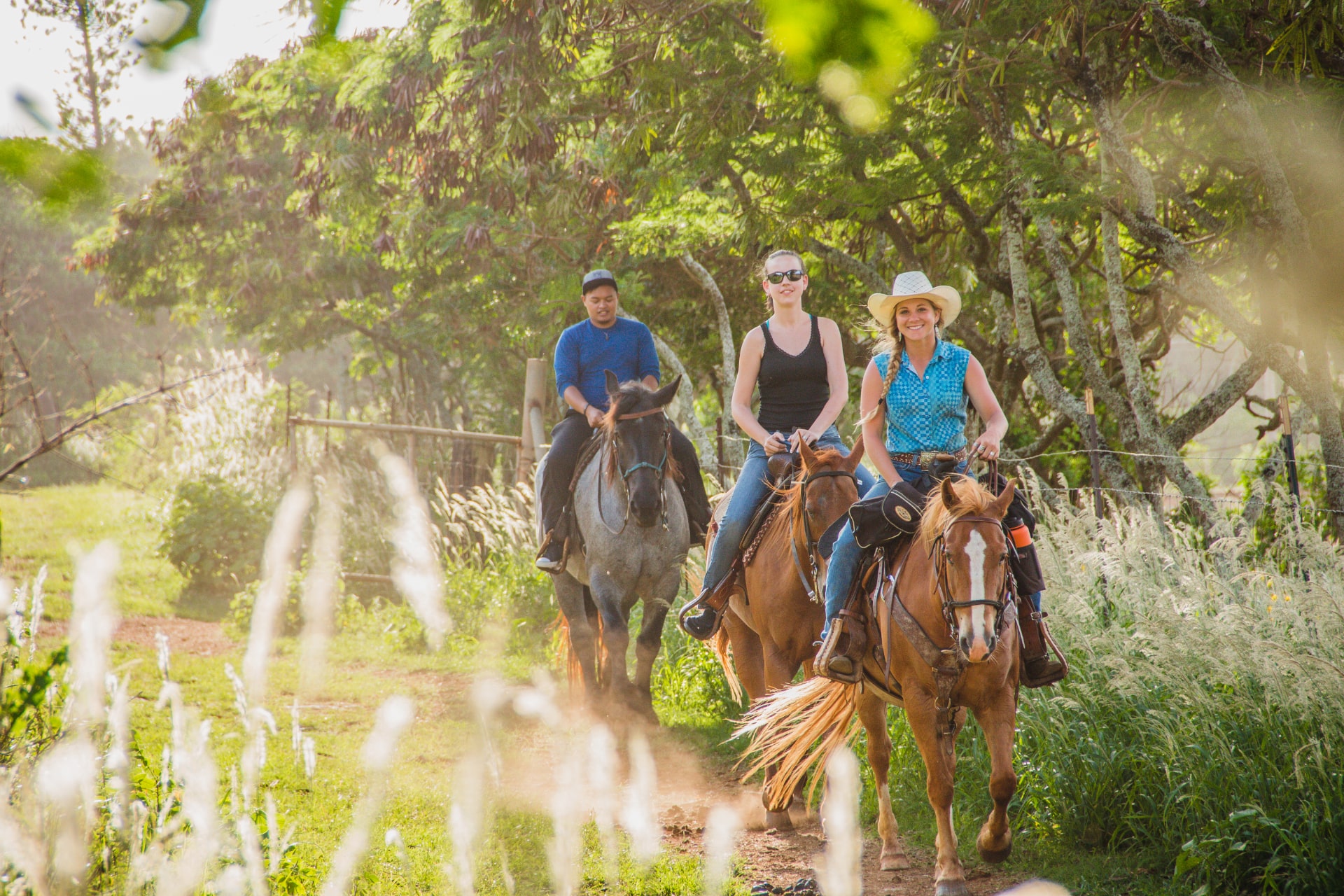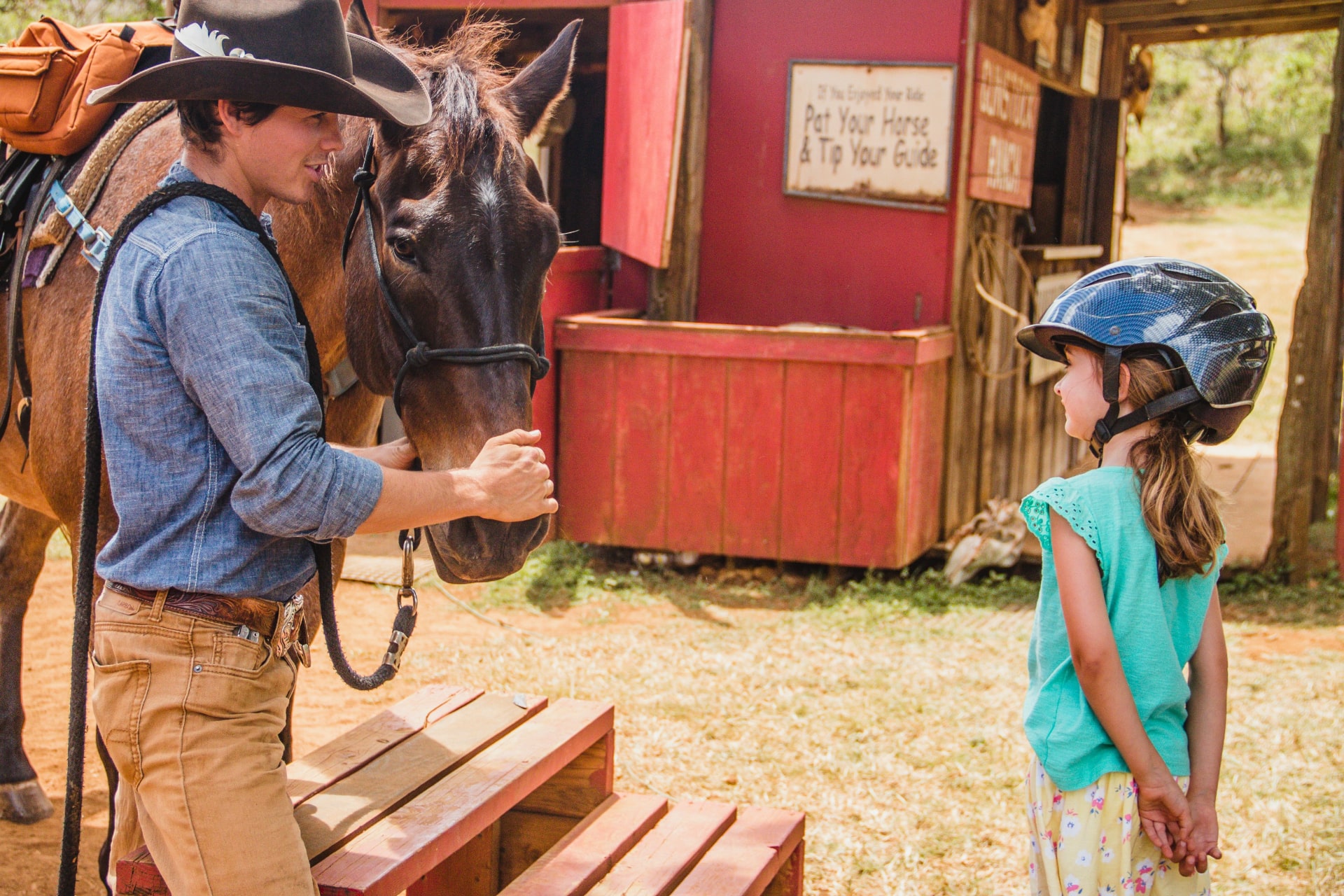 Interested in joining the Gunstock team?
Gunstock Ranch provides great opportunities to work outdoors with animals and most importantly our guests. We are a family-oriented company with the goal of providing an authentic paniolo and outdoor adventures on our 900-acre ranch to people from around the world. We are looking for people that enjoy working with both children and adults in all types of settings as well as work well in a team. Please submit your resume and cover letter to the appropriate email below.
Submit your resume to gunstockranch@gunstockranch.com
The Gunstock Ranch often has openings for the Wrangler / Ranch Staff at our Laie located Ranch. A Wrangler / Ranch Staff is expected to participate in a range of activities at the Ranch including, but not limited to perform as guide on various types of ranch trail rides, participate as staff for ranch parties, events and field trips, feed and groom trail horses, and assist ranch marketing efforts that will enhance the trails program.
A Wrangler / Ranch Staff should have excellent horsemanship skills and be an experienced rider. Just as importantly they need to be friendly and energetic, able to direct a large group as well as have excellent time management skills. They should enjoy meeting new people and conversing with people from diverse backgrounds. They will also need to be comfortable leading both children and adults in various activities. In general, a wrangler needs to be able to prepare for and execute a complete trail, party or learning experience for Gunstock customers with minimal supervision. Wranglers able to speak a foreign language is considered a plus. We are always looking for Japanese speaking wranglers.
Gunstock Ranch often has an opening for a Ranch hand on our beautiful 900+ acre ranch. The ranch hand is expected to participate in a range of activities at the Ranch including, but not limited to mending and building fences and gates, monitoring and basic repair of water systems, road repair and maintenance, minor building, and construction projects as experience permits and ranch event preparation and staffing. Experience with horses is a plus. The individual will also be cross-trained as event staff and should be comfortable hosting and working at Ranch events including parties, fun runs, family events and field trips.
A Gunstock ranch hand should be willing and able to work independently and work on large tasks with minimal supervision. They need to be prepared to work on physically vigorous projects. The position is for approximately 19 hours per week. Individuals must be available on Saturdays.
"The talented team provided incredible service and a peaceful ride. The horses are cared for and beautiful! Highly recommend Gunstock Ranch!"

Amy F.

TripAdvisor
"Top notch experience. Beautiful scenery with excellent and knowledgable guide. Very relaxing from the hustle and bustle of "town"."

James D.

TripAdvisor
"We did a last minute booking for a 1 hour ride!! Wow were we impressed!!! Beautiful views!! Paige was so sweet!! We learned about the famous horses we were riding!!"

Tiana K.

TripAdvisor